GOURMET POPSICLES
Los angeles Catering and Custom Branding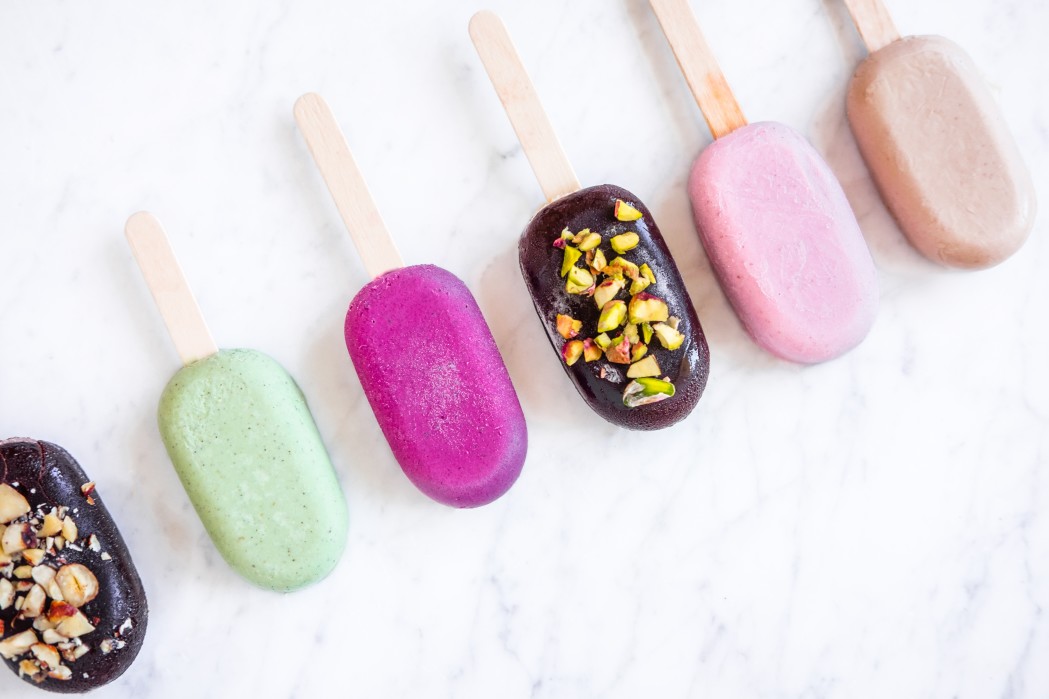 Gourmet Freeze Pops
A southern california treat
LA's Best Gourmet Popsicles.
Here at Beach Town Pops, popsicles are our business. And we're not just talking standard, definitely-not-real-fruit popsicles either... We're talking sumptuously crafted, organic, cold pressed, gourmet delights – sure to satisfy connoisseurs of these frozen treats.
We create a range of flavors - including adults-only alcohol infused popsicles that melt in the mouth to create a near-orgasmic release of flavor! (OK, so we get a little carried away sometimes, but seriously – they're goooood!)
Tempted? Explore Our Menu!
The Coolest Dessert Caterers in Los Angeles!
Our unique selection of gourmet freeze pops and frozen desserts ensures that we're the coolest caterers in town. We offer self-service (popsicle drop-off with dry ice) or LA popsicle cart rental - with a 'popsicle pro' on hand to serve your guests an array of frosty delights. And we even bring the cool to other SoCal hotspots like San Diego too!
Let us cater your LA wedding or party, or your corporate event. :)
We Create Custom Branded Popsicles.
We're proud of our pops, but we also love to share. That's why we offer private label popsicles, which can be custom branded with your logo or company name and shipped anywhere nationwide… Perfect for your next big promotion, trade fair, expo, or experiential marketing campaign!
Let us make you a custom branded popsicle!
It all Started When…
I'm Ashley - owner, founder, and all-round popsicle princess here at Beach Town Pops. For me, making frozen treats and catering weddings, parties, and celeb-filled events feels like a dream job – but getting here's been a lot of hard work...
My long and crazy popsicle journey all started with a closed grocery store on a remote island in the South Pacific ocean (seriously – I'm not making this up!) Creating a batch of handmade 'prototype' popsicles seemed the perfect way to turn a frown upside-down.
But returning to the US, I was shocked to find that despite designer cupcakes and froyo shops being all the rage, gourmet popsicles were a dying art form... And I decided things had to change!
Beach Town Pops was the result, and now me and my small team of popsicle pros spend our time doing what we love most – creating handmade gourmet popsicles for the good people of LA, San Diego, and beyond!